Planning a trip requires lots of points to be taken care of and for this, preparing a checklist is the best way. The checklist will include all the things essential to go on the trip. Athens is a place with a rich history, and if you are a person who loves learning more about antique and ancient things, Athens must be on your bucket list.
Before you can take the route to visit this amazing travel spot of Greece, prepare a list including all the essentials, and you can take the help of a search engine if it is your first trip. Here is the checklist that every person must maintain1
Always double-check the passport and visa
Even if you have secured the passport and visa in the bag, you must double-check it to avoid discrepancies. It must be on the top of the list to not miss the most important thing for traveling. The people who belong to European countries don't need a visa, so check the passport only.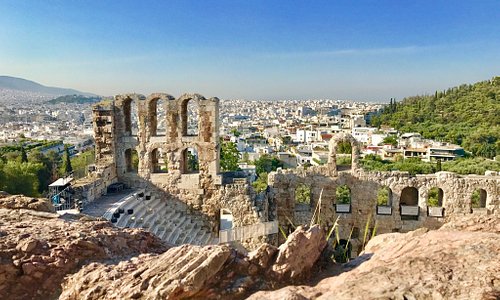 Secure the seats on time
Whichever mode you choose for traveling, book the tickets a few months before the date of traveling so that you can get the seat of your choice. No one wishes to spend high amounts on the same ticket for being late.
Prepare a list of the places
For this, you can read the Travel Guide about Athens to plan the sites you have to explore in Athens. It will help place the best sites at the top to ensure that you surely visit those places. For more information on attractions in Athens discover here.
Reserve the accommodation in advance
The advance bookings will help you to directly visits the hotel, if you book the rooms at the last minute, you will pay the high price for the basic room. There is no need to visits every hotel for accommodation, and keeping note of this point makes the trip more fun away from any stress.
Athens is a beautiful destination for every person fond of traveling and exploring new places, but you must note some essential points while planning the trip.