Cabinets and drawers will always be found in houses, offices, and all other establishments. These are very functional because these are storages for all your other things and belongings. If you are going to renovate your house and even your office, it will be part f your plan to have the cabinets and drawers built nicely and safely. In this article, I will give you information about the types of drawer slides so that you will know what will be the best for your needs.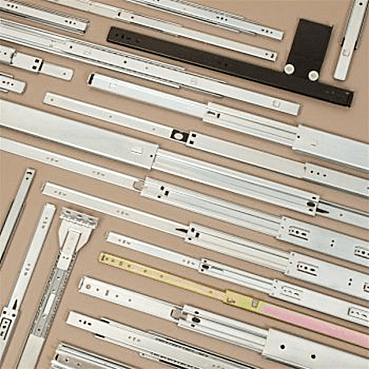 Bottom mount
This type of drawer slide is the most common drawer that we see in bathrooms, kitchens, and other rooms that needs to have lots of storage. This type of slide has two rails that are mounted at the bottom of the drawer and are positioned on each side. These slides are hidden so it is really nice for household drawers. it is also ideal for heavy loads and are very easy to install. If you want to get more details about drawer slides, you may check out chambrelan.
Center mount
This type of slide is installed under the center of the drawer. The slide is stretch from the front to the back of the drawer. This is designed to hold a light or medium weight so it is used for small drawers only. This type is very common on old furniture.
European
This is the type that is often used with face-frame or frameless cabinets and it is very easy to mount. The frame is L-shape and is mounted at the bottom of the drawer. This type is not as expensive as the other types that is why this is preferred for use remodeling.
Ball bearing
This is the type that has the ball bearing, which prevent the drawers to create too much noise. This is more common now because the new models of this type are self-closing and more convenient to use.